The 2022 Subaru Love Promise Community Commitment Award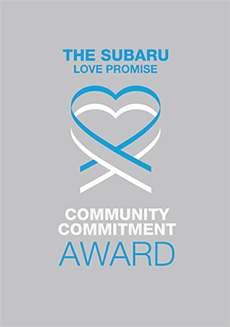 We've been nationally recognized for our dedication to our community and the Subaru Love Promise.
We're honored to receive the 2022 Subaru Love Promise Community Commitment Award. This award nationally recognizes Subaru retailers who are making the world a better place while demonstrating an outstanding commitment to supporting passions and causes in local communities. These efforts are focused in important areas such as the environment, community, health, education, and pets.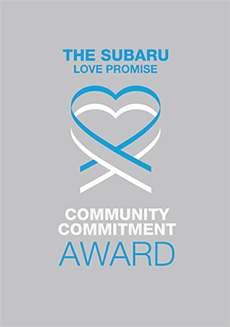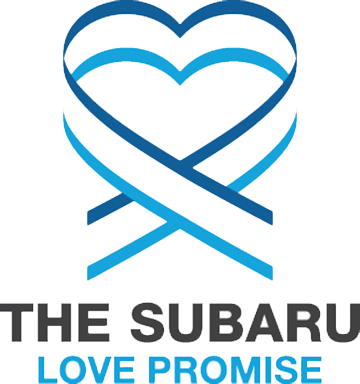 What is the Subaru Love Promise?
Subaru and our retailers believe in making the world a better place and the Subaru Love Promise is our vision of respecting all people. This is our commitment to show love and respect to our customers and to work to make a positive impact in the world.
How is North End Subaru dedicated locally to the Love Promise?
North End Subaru embraces our local culture and takes pride making the world a better place by supporting associates passions and causes in our local communities. We support important areas such as the environment, community, health, education, and pets. Your purchase of over three million dollars in vehicles every month supports over 50 full time associates and their families. In addition we are preparing for additional full time, well paid and highly educated associates for an eighteen bay expansion. We love what we do and look forward to being involved locally, donating close to $130,000 over the last eight years towards programs supporting schools, art and Steam initiatives, The Boys & Girls Clubs, The Revolving Museum, Townsend Earth Day and many more. When we order lunch, buy plants, get a haircut or take a bike ride in the state park our associates are thankful for your purchases and passion, thank you for sharing them with us.
Lunenburg High School, NED program, The Revolving Museum, Turkey Hill Elementary School
Various charities , Boys & Girls clubs Lunenburg Fitchburg Leominster, Brookline Lions Club July Parade
Love Promise Stories from North End Subaru
Subaru and North End Subaru believe in making a positive impact on the communities in which we live and work. We uphold that belief through our Love Promise Community Commitment. Every month, we select inspiring stories from customers and partners from around our area who strive to support our collective commitment and feature them here
Athena's Journey - Elizabeth Z
Athena was rescued from a hoarding situation in Ackworth, Georgia by a rescue group called Road Trip Home. We knew as soon as they sent us her picture that she needed to find her way to us. She is a four year old German Shepherd Dog, and we suspect that she was used for breeding, as she appears to have had more than one litter before. Athena was in pretty rough shape when she was rescued- she had a nasty skin infection, teeth worn to the gumline from chewing on the crate she was kept in, and weighed a mere 35 pounds. As poor as her living conditions were, we learned right away that she had plenty of love in her heart still. Athena is great with other dogs and thinks everyone who meets her is there to be her friend.She missed her first transport option up to us, because we all wanted to ensure she was healthy enough for the stress of a long journey. With some antibiotics, plenty of nutritious meals, and lots of TLC, we slowly saw this girl grow stronger and happier. When we unloaded her off of transport, she made herself right at home at our shelter, and quickly became a favorite of all of the staff. We learned that she'd need several teeth extracted due to the damage and fractures she'd incurred in her previous life. After a full dental and plenty of soft treats and wet food, we knew she was ready to leave us. Then came the hard part. We saw appointment after appointment cancel, ask to reschedule, or leave empty handed, because she just wasn't the right fit. We were worried she wouldn't find a home for many months. Athena lucked out- one day a former employee called up asking about her. They had adopted three other dogs through us, and just lost the oldest member of the pack. They came out the next day, and we knew as soon as they met her that she had finally found her home! We are happy to report that she is doing very well in her new home, which just goes to show that there is a perfect family for every dog!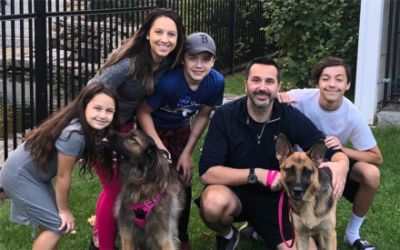 ---
North End Subaru Making the World a Better Place - Michelle B
North End Subaru of Lunenburg has been a great supporter of the Boys & Girls Club of Lunenburg for many years, showing their "Love Promise" to our Club and our kids in many ways. When our indoor hoop-shoot game needed to be replaced, they stepped right in and got the kids a new one. They delivered gift cards to purchase much needed supplies and equipment when the budget couldn't provide them. They have been annual sponsors of our "Are You Smarter Than Our 6th Graders?" live gameshow fundraising event. And for seven years, including during the middle of a Pandemic, they have chosen our Club to be their Hometown Charity for the annual Subaru Share the Love event. To increase their impact and reach as many kids as possible, the support is shared between our Club and a neighboring Club that serves two larger communities, reaching hundreds of kids across several towns. But support means so much more than money. The team at North End Subaru shows their commitment to our Club and our kids by also sharing their time and their talent. Club kids have been treated to field trips to North End Subaru where they learn all about the inner workings of the cars. And when the guys in the showroom heard about our Gameshow, they wanted to flex their mental muscles and show just how smart they are. They formed a team, competed, and WON! Each year they return to valiantly and vigorously defend their title! Our relationship with the team at North End Subaru has grown into one that is truly mutually beneficial. Their team is truly interested in the work we do at our Clubs, and genuinely invested in the well-being of our kids. They prove this by giving time, talent, and treasure, three things that truly make a difference in the lives of our kids. And because of their continued and generous support, parents and Board members alike have supported North End with car purchases. As a small non-profit in a rural area, we work hard to make every dollar given stretch, and every minute of time given productive. This is how we can effect change in the lives of our kids. North End Subaru and their very caring team of employees understand that, and they work together diligently to give as much as they can to our Club and our kids, year after year. The Subaru Love Promise is a vision to show love and respect to all people at every interaction with Subaru. Dedicated to making the world a better place, this Love Promise is absolutely felt by all of us here at the Boys & Girls Club of Lunenburg, and I can say without a shadow of a doubt, that our little corner of the world IS in fact a better place thanks to our friends at North End Subaru.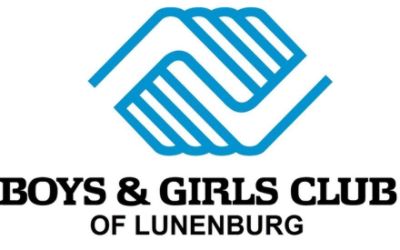 ---
The Forest Embraces the Circus - Bob W
What do you do when the world shuts down from COVID? Create a safe space for families to embrace Nature safely, Circus in the Woods performance series was born. Flying through the pine trees on a trail through the woods while sharing local parks and art institutes, Circus in the Woods with Flying Gravity Circus of Wilton, NH welcomed us back into the parks with open arms. Bob Waite of North End Subaru and Gail Bloom the President of Andre Art Institute brainstormed to find a way that patrons could Love the Earth and bring a whole new experience to their families whom were starving for some special time outside the house. When Gail was approached by the Flying Gravity Circus of Wilton, NH to host them at Andre Art Institute of Brookline, NH she knew it would be a big hit with North End Subaru owners. North End Subaru also offered to support a similar event at Beaver Brook in Hollis, NH. Both locations are a perfect match for North End Subaru and only minutes away from Lunenburg, MA. Andre Art Institute of Brookline, NH is dotted with peculiar sculptures and exhibits, sourced from Bangladesh, Egypt and all the way to Lithuania and Greece. This innovative sculpture park was the brainchild of Paul Andres and sculptor John Weidman, and was founded in 1996. Open daily to the public they are supported by the generosity of visitors. Beaver Brook of Hollis, NH has Natural Wonders for preschoolers to adult full moon hikes and wildflower walks, Beaver Brook has something to offer everyone. They offer outdoor learning opportunities at schools, libraries and other venues. Join them in a healthy and safe environmental education experiences. The Flying Gravity Circus has a mission of using Circus arts as a vehicle for positive youth development, and of igniting in children and teens a love for learning, teaching and performance arts. In conjunction with other parks and sponsors the Circus in the Woods performance series touched over 400 spectators in four local communities. The FGC Troupers shared what they do best after training relentlessly through Rain, Snow and sun. Jacqueline Davis of FGC sends her Gratitude for the support and interest of individuals and corporate sponsors like North End Subaru, enabling future projects that continue to inspire.
---
Love Blankets Simonds-Sinon Regional Cancer Center - Bob W
We received a heartwarming update from the Simonds-Sinon Regional Cancer Center and how the Love Blankets have had an impact. We are thankful for this dedicated group and the challenges they have had this year. Thank you Karen for sharing this story! "Hi Bob,I just wanted to share this story with you as I thought you would appreciate it. As you know, we do not treat children here at our cancer center but we do treat the parents, aunts, uncles and grandparents of many children. The other day, I was working with a young parent of 4 children under the age of 10, one of the children was present during our visit. I thought of the little care kits you brought and gave 4 to the child here, and I wish you could see the huge smile on her face. This family is hardworking, living just getting by, it was so heartwarming to witness her ABSOLUTE JOY as she began to list ALL the things she could use for fun/school projects, etc. So thanks again for thinking of us and our families and know that these kind, compassionate gestures DO MAKE A DIFFERENCE! Have a great day, Karen Karen Kazanjian-Silvia LICSW | Clinical Social WorkerHealthAlliance-Clinton HospitalCancer Center, 275 Nichols Rd, Fitchburg, MA 01420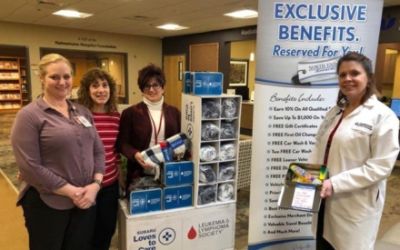 ---
Durable Blankets Donated to Our Fathers House - Bob W
Working for North End Subaru I was honored to choose a local Shelter to share our resources with. After researching the local services we chose to Donate 80 blankets that are warm and durable to Our Fathers House. Administrative Assistant Ginnie Pittman welcomed David Luman of North End Subaru, as he delivered these life enhancing blankets just in time for the cold winter weather. Incorporated in 1983, Our Father's House (OFH) has proven longevity as a nonprofit with a successful track record in assisting homeless individuals and families in Northern Worcester County. OFH has grown from "a shelter of last resort" which provided a bed and a meal, to an agency that offers comprehensive case management services to the homeless. Our Fathers House offers numerous community support including the Shelter. Transitional Housing, Food Pantry, and a Mobile Shower. Last year, they provided shelter and transitional housing to approximately a combined total of 950 individuals and families. We hope you join us in supporting the community: http://www.ofhshelter.com/Donate.html Our Father's House P.O. Box 7251 Fitchburg, MA 01420 Amazing group of people and I am blessed to be able to work with them. Bob Waite North End Subaru Picture is of Frank LaJoie and Marisa Spagnuolo hold up one of the blankets David Luman dropped off to the Shelter. #ShareTheLove #SubaruOfNewEng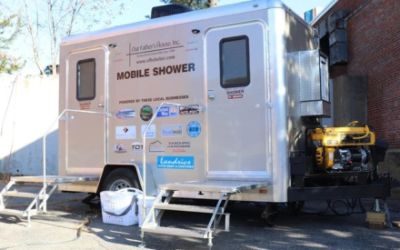 ---
Subaru and Sterling Family 'Squeaks' in an Abigail - Kendel B
At Sterling Animal Shelter, we pride ourselves on finding each of our animals the best match for their chance to have a real home of their own. We like to check in our adopters after our pets leave us, to ensure the match we hoped for is a love match. Here is one of many adoption followups we received from our October adopters, and one of the BEST reasons we're thankful to Subaru for their continued support. Read on, for a post-adoption follow up for a young kitty we took in on a transport from Louisiana. We knew her as Squeak. "We are a Sterling Animal Shelter family, and we are also a Subaru family! What a love match we have made. Squeak is no longer squeak even though she has the softest cutest cry- we now call her Abby, or Abigail when she wanders from her innocent kitten behavior. She loves bags, boxes and her mice. She has a ball pit with a tunnel that we filled with mice as for the balls were too big for her. She is loved by everyone who greets her and she is vocal if she needs to make her opinion count. She is a girl who know what she wants and likes. She loves to sleep in my armpit and rest her paws on my collarbone for security unless she is sleeping on her back. When we first brought her home she cried and cried to get out of her carrier until we turned down our street and when we pulled in the driveway. Then she was calm. She remained in our finished basement with us until dinner time meanwhile exploring her new surroundings and getting to know us on a more personal level. Once it was dinner time, we went up to the second floor to eat, and in the middle of dinner who appeared exploring her every step? Before I could finish my sentence she was already on her way up to our third level. Ever since then she has explored every nook and crevice of our home. She is very alert and entertaining and all day long she fills our hearts with love and laughter. She is so happy and loves her new brother Oscar- our lab puppy. Thank you for helping us find her. Love, the Chamberlain Family"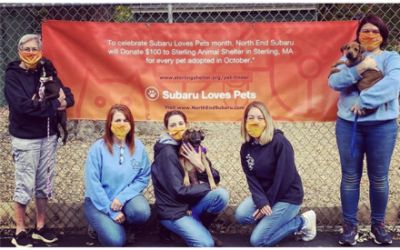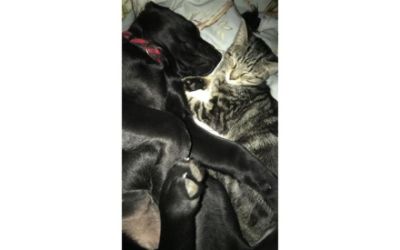 ---
Subaru Loves Learning with Robots! - Brighid W
Recently North End Subaru stepped up and contributed to FIRST Robotics Competition (FRC) Team1729, Team Inconceivable! North End Subaru's donation helped power the team through a very successful year. Team members participate in an engaging, hands-on learning project throughout the year learning workforce ready skills such machining, CAD and public speaking, while building a robot and then competing with it. One of this year's achievements was being the winning alliance's captain at the second annual Governor's Cup competition on Saturday, September 28, 2019. The team's senior students have received scholarships for free tuition for a semester at any New Hampshire public higher learning institution including the University of New Hampshire (Durham and Manchester), Plymouth State University, Keene State College and the state's community colleges.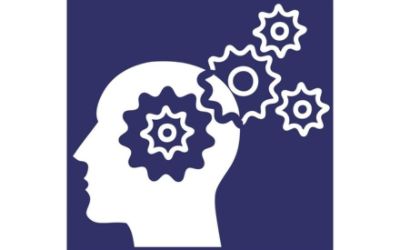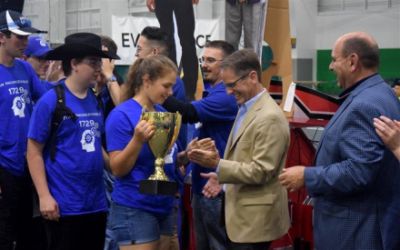 ---
A new family with a new start - Jon H
Recently a local family shelter ( Montachusett Interfaith Hospitality Center ) and customer reached out to North End Subaru. They were wondering if somehow we could offer a vehicle to a young family trying to get on there feet. When our General Manager heard he could help a local family with transportation for work and to get some of the children off to school. He took no time in finding the perfect little car for them , assured it had been run through our service center and made ready for its new adventure. It was cleaned and delivered to them ready to drive at no cost to them or the shelter. They stopped by this week to show us how well they all fit and for a couple of high fives.The North End Team.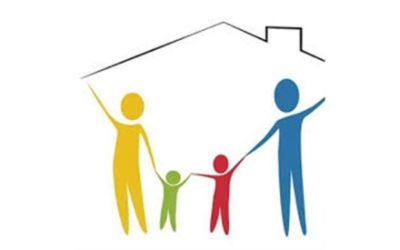 ---
Earth Day Celebration Squannacook River - Bob W
The 14th Annual Earth Day Celebration in Townsend was held at the Townsend Common, at the intersection of routes 119 and 13 on Saturday, April 27th. The Townsend Commons is a scenic New England location for the town residents to share with concerts, jogging and events at the Gazebo. The theme was "Our Squannacook River". The Squannacook River starts in Greenville, New Hampshire and runs all the way to the Gulf of Maine. Its watershed covers 73 square miles, of which 18% is permanently protected. It has been designated an Outstanding Resource Water. The River fills many towns drinking needs and is a major supplier for Massachusetts. One of the ways to protect this river as it runs along with many roadways and small towns is by keeping plastics out of the waterway through recycling programs. North End Subaru Recycles and Repurposes by using TerraCycle. We provide custom printed boxes and collect K-Cups, Snack bags, Plastic cups, lids, and straws. Once the boxes are full they're shipped to TerraCycle who then makes permanent products out of them such as benches, playground equipment, and tables. How cool is that! https://www.terracycle.comThere were many vendors, food, music and recycling of metals, batteries, electronics. We filled over six TerraCycle boxes with coffee Cups, lids, straws, k-cups, and sandwich bags. Gifts were given away for participants, the most popular being the flower seeds set in the compressed paper. Andy the Texas Longhorn restraint mascot stopped by to handed out nice warm biscuits with cinnamon butter (we ate a few). You can see in the picture that Mother Nature gave us some gorgeous blue skies and some dry wind. North End Subaru continues this year-round program by providing the TerraCycle boxes in the service waiting room. It is customary for clients to swing by with a week's worth of k-cups or a collection of straws and cups. We look forward to receiving back a recycled bench later this year. We were excited to see the free programs TerraCycle has set up. Did you know you can send back toothpaste containers, Soap dispensers and even used razors? Take a look and see how you can create your own recycle program https://www.terracycle.com/en-US/collection-programs .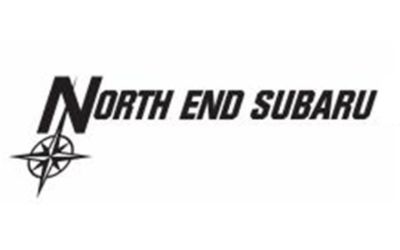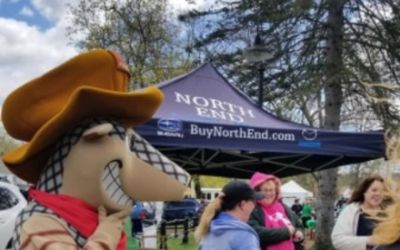 ---
Sterling Animal Shelter Loves - Melissa S
North End Subaru shares the Sterling Animal Shelter with Subaru owners all year. This year they expanded their program with an outreach to the Subaru Ambassadors, a group of Subaru enthusiasts. The Ambassadors were rewarded for their donations to the Sterling Animal Shelter by a visit to Averill House Vineyard in Brookline, NH and a guest appearance of the Subaru Rally Team USA Rally Car presented by Vermont SportsCar. Show Car Program Director Nick Alburger arranged the surprise event which raised a lot of interest for the Shelter.Enough donations were received to fill up the back of a Forester. North End Subaru is determined to get the word out that these animals need loving homes and quickly. Using social media, advertising and word of mouth they share the cause with Subaru owners whom respond with new and used blankets, food, new & used collars & leashes, cleaning materials and office supplies.They continue to be a drop off spot for these items year Round. Alex Maillet, Justin Gordon and Bob Waite filled the Subaru Forester and sent it over to the Sterling Animal Shelter. Then they visited the associates of Sterling Animal Shelter thanking them for the time and love they give these helpless animals looking for a home. They find there's a place in our community where the hungry are fed, the homeless are sheltered, and the abandoned are given care. Its our local animal shelter, right in Sterling, MA. We provide comfort and care for our community's unwanted animals. The Sterling Animal Shelter offers many other services too, for pets and their people. They offer a clinic for low cost services and are extremely busy caring for shelter pets, assisting other shelters and now they accept privately owned pets. For clinic services please bear with them on scheduling and logistics as this program IS in high demand. There on-site spay/neuter clinic cares for almost 2,000 dogs and cats a year. They come through the shelter looking for new homes or from a dozen breed rescue organizations and Animal Control Officers throughout New England. We provide hundreds of low cost dog/cat spay/neuters.During clinic hours Monday-Thursday 8am-6pm you will get voicemail as the technicians are normally in surgery, or monitoring pets that are recovering from anesthesia. Here are a few ways you can help animals at the Shelter:Give a little bit… Donate food, towels or old blankets. Drop off needed cleaning supplies and paper towels. Lend a hand and become a volunteer! Find that special animal waiting for a home – ADOPT!Help spread the word about their program and needs. Be a responsible pet owner. Vote for the animals, by supporting legislation that protects animals. Report animal cruelty and teach your children respect for animals. The greatest thing about adoption is that you save two lives with every animal adopted from a shelter. Adoption opens up space to welcome another great animal. Besides the obvious advantage of saving a life you also get a great chance to find a companion who is "perfect" for you. The Sterling Animal Shelter offers experienced adoption counselors who know the animals they are placing, work with them daily and will be able to recommend the best pet for your particular situation. The shelter also has an enormous variety of animals, purebreds, mixed breeds, all ages and personalities. This will allow you to have the most options when adopting your new lifelong friend. Most animals in a shelter have already received some kind of training, and so there will be a shorter adjustment period when you adopt a shelter pet. Dogs and cats in shelters are healthy and well adjusted. The shelter makes every effort to screen animals for serious health and behavior problems. No animal, no matter where it comes from, is problem free or comes with a health and behavior guarantee, but if you're prepared to provide your new family member with some time, training, and patience, your reward will be a loving companion.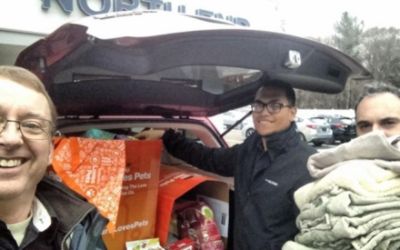 ---