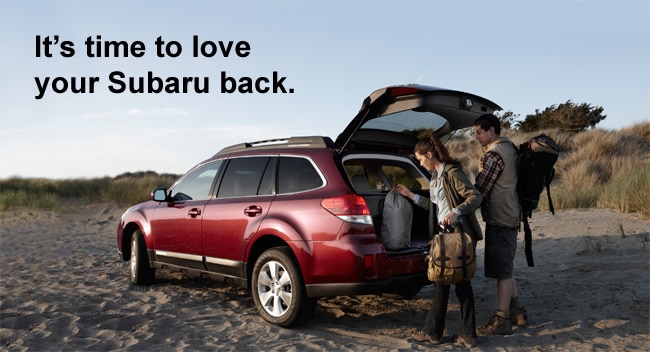 As a Subaru owner, you have one of the safest vehicles built. Matter of fact, Subaru is the only manufacturer with every model rated a 2014 IIHS Top Safety Pick*. But the other half of the safety equation is keeping your Subaru well maintained. With the arrival of Spring and its uncertain weather, that becomes even more important. We'll make sure it's done right. With the right tools. Factory trained technicians. And with Genuine Subaru Parts. Keeping up with the recommended maintenance is the best way to make sure your Subaru is one for the record books.
Factory trained technicians
When you bring your Subaru to us, you put it in the hands of our Subaru factory trained technicians, who understand the parts and systems of your Subaru and how they work together. We are experts in properly maintaining and diagnosing Subaru vehicles. We can help keep your Subaru safe and reliable down the road.
The right tools for the job
Not all service centers are created equal. Subaru service departments are equipped with factory-specified tools and equipment. The typical garage isn't. Today's Subaru vehicles are complex, with technology such as Symmetrical All-Wheel Drive. Our service department has the specialized tools and resources necessary to keep your Subaru running smoothly.
Genuine Subaru Parts
We use the only parts designed to fit and work best with your Subaru. Genuine Subaru Parts. You can trust the fit and finish of Genuine Subaru Parts to help preserve the safety, reliability, and appearance of your Subaru for years to come.
*The 2014 Subaru Forester, Legacy and Outback received the highest IIHS "Top Safety Pick +" rating.