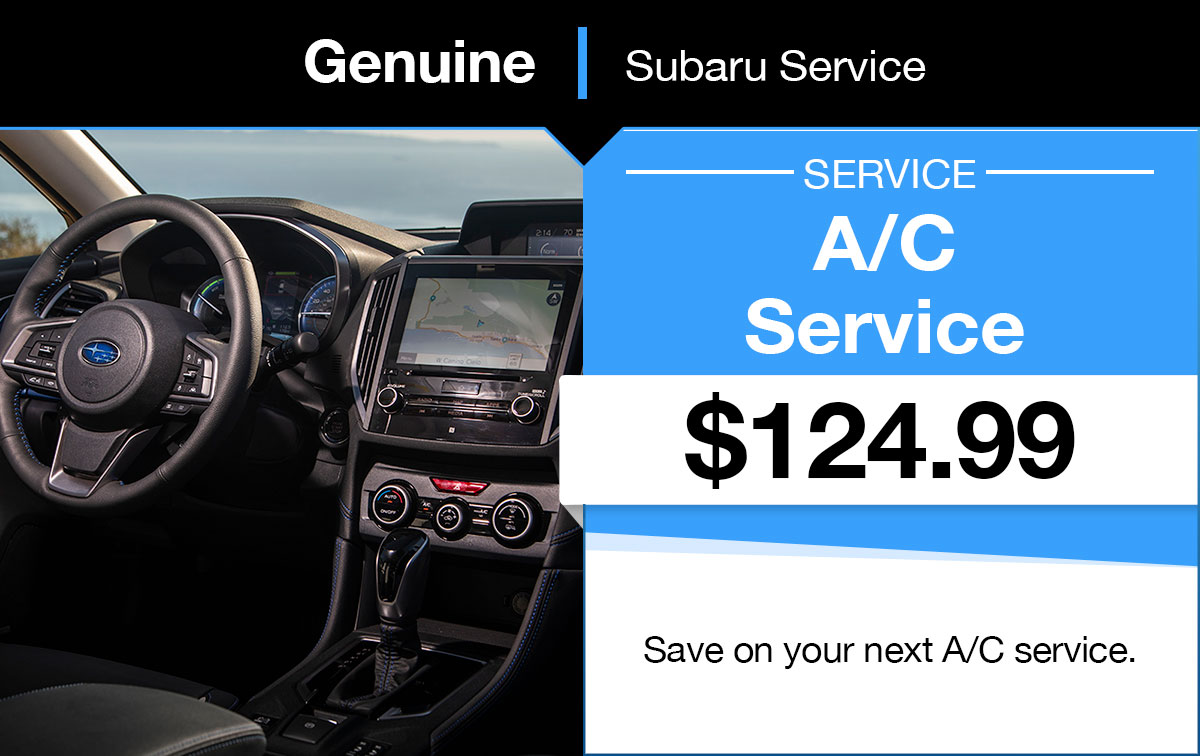 $124.99
Save on your next A/C service!

*Must present when service order is written. One coupon per customer. May not be combined with other offers. Not applicable to prior purchases.
Your Hub for Certified Subaru A/C Service and Repair in Lunenburg, MA
On cold days, you can always rely on your heating system to keep you warm, since it uses the heat of the engine to warm up the air you need. However, on hot days, you're reliant on your A/C system, which uses physical and chemical processes to make the air cold. Since your A/C is so important, we'd like to offer you our full range of A/C service and repair. Whether you're looking for a quick A/C tune-up to keep the cool air blowing, or A/C repair to get cold air blowing once again, our certified technicians at North End Subaru can help.
Our Professional Technicians Are Experts in Subaru A/C Components
It's no secret that A/C can be a complicated system to work with. Since it contains a closed loop of pressurized refrigerant, special care has to be taken to make sure that your A/C is serviced or repaired correctly. Our certified technicians have the credentials and the experience that make them the best choice for your vehicle, so you can always count on them to treat your Subaru right.
A/C Service and Repair
Since service is aimed at preventing breakdown or part failure, our A/C services mostly focus on checking your A/C, as well as some lubrication and cleaning where necessary. We make sure all the parts of your A/C are working and intact, and we'll check the refrigerant pressure to make sure you don't have a slow leak. Our A/C repair focuses on diagnostics, like detecting leaks, damage, and part functionality. No matter the case, we'll make sure that your A/C is in better shape than when you came in.
The Process of A/C in Your Car
Your vehicle's A/C takes compressed refrigerant and cools it down in the condenser, since the process of compression generates heat. That cooled, compressed fluid can then be released into a non-pressurized chamber and turn back into a gas, a process that uses up heat in order to proceed. Since the refrigerant was cooled before becoming a gas, the gas takes in heat from the surroundings, making the chamber and the air around it colder. While your fan blows that cold air to you, the gaseous refrigerant goes back to the compressor for another cycle.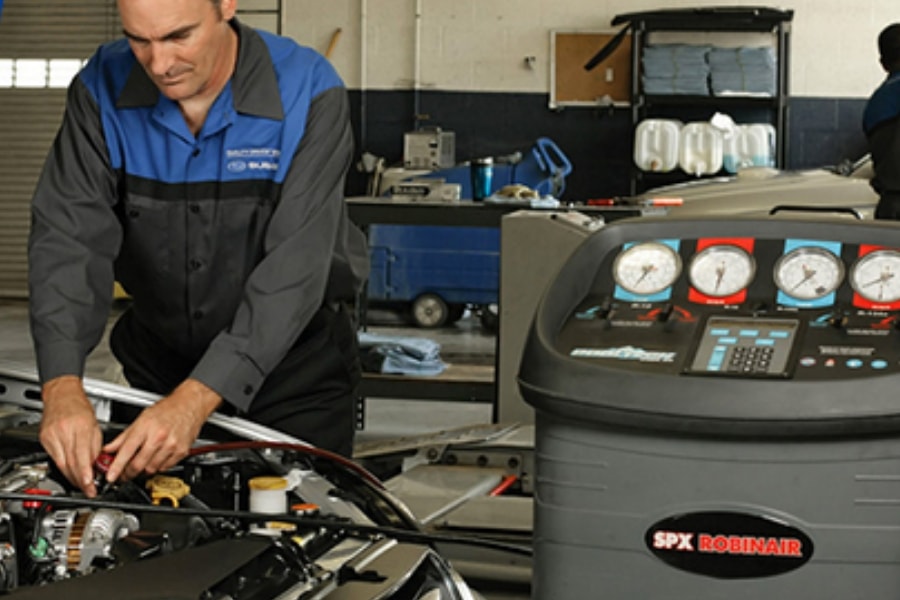 North End Subaru Service Department Amenities
Free Wi-Fi
Complimentary Multi-Point Inspection
Courtesy Loaners
Saturday Service Hours
Complimentary Beverage & Coffee Bar
Vending Machines
Certified Technicians
Comfortable Waiting Area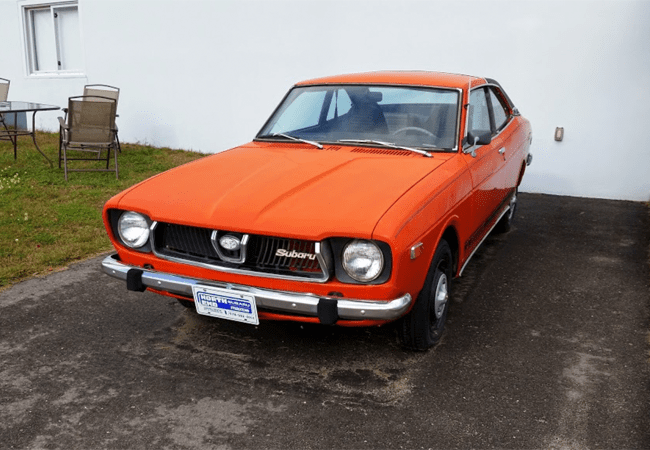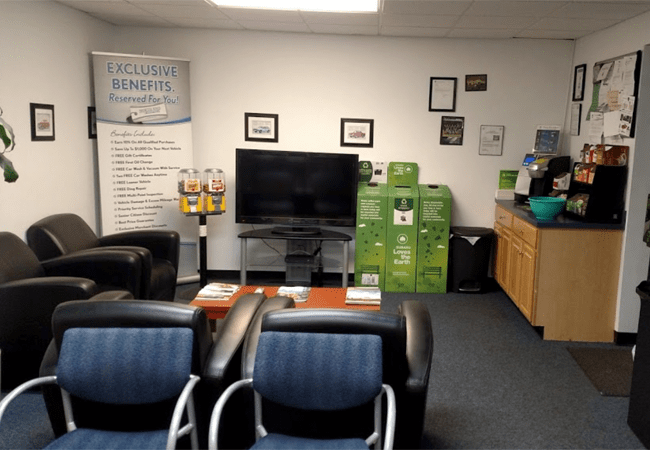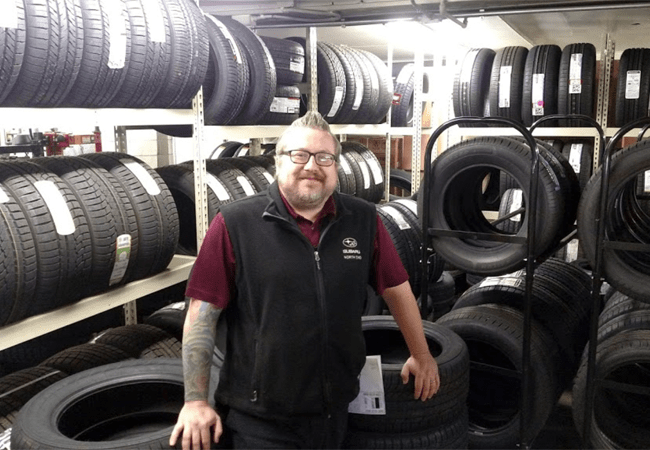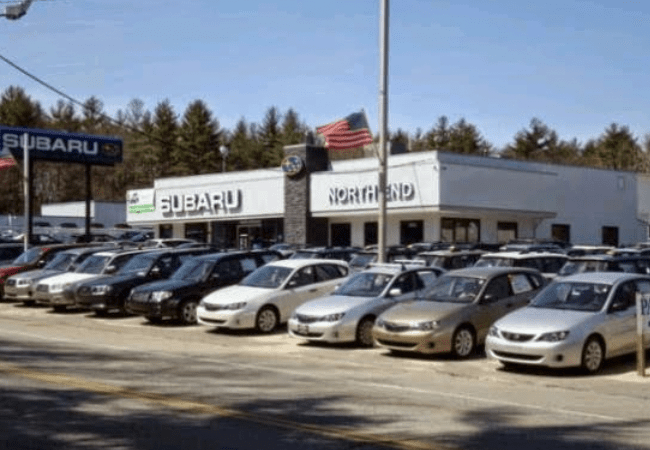 ---